Queen's joins Core Cities pledge calling on UK government to unleash regional innovation
Queen's is one of 24 UK Universities to join with Core Cities, a collaborative advocacy group of large regional UK cities, to call on the UK government to harness the combined power of universities and cities to drive regional and national economic recovery.
Nov 4, 2020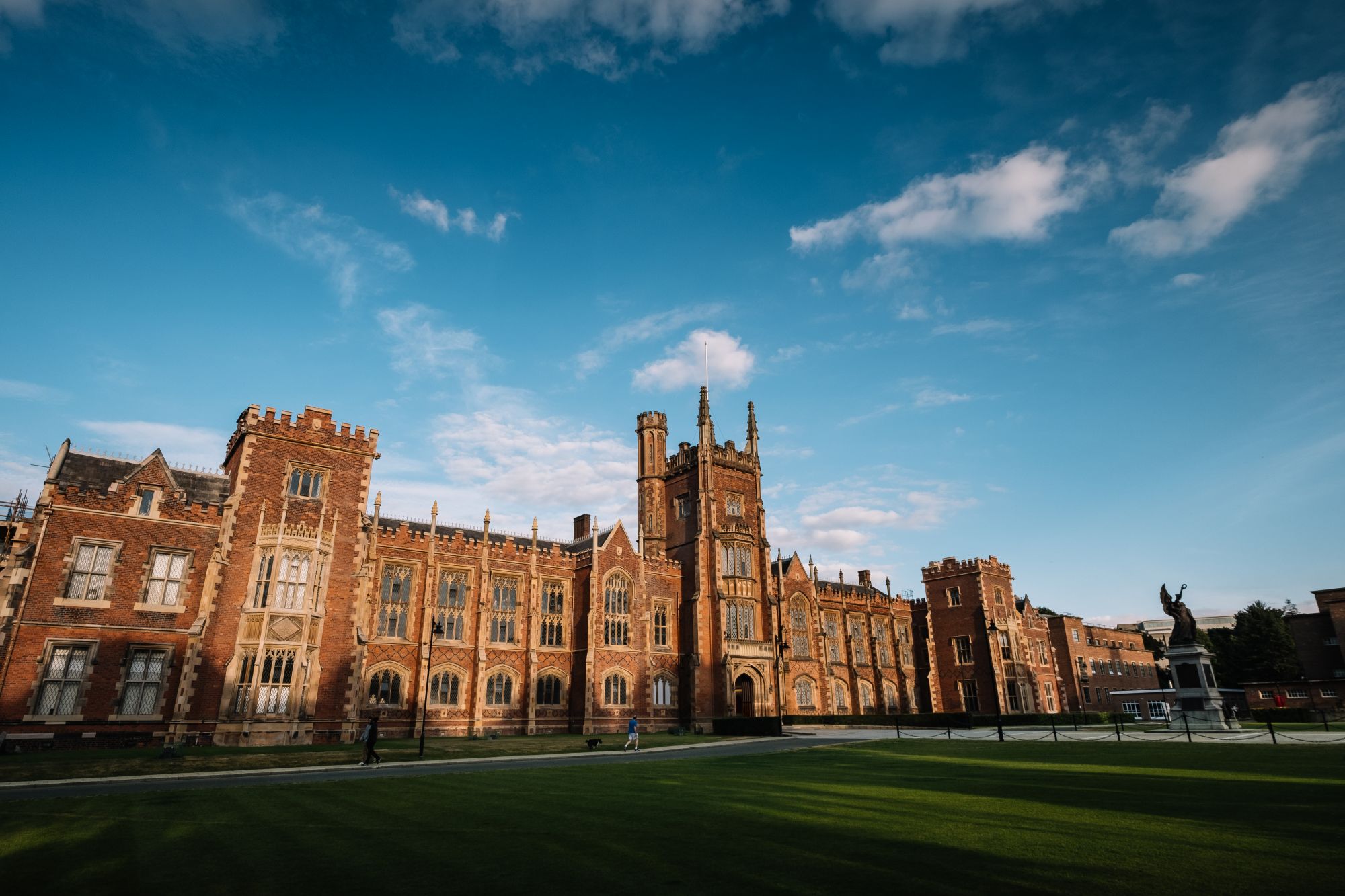 A joint declaration published on the Core Cities website sets out how universities and their surrounding areas can work together to broaden research and development spend, create high-skilled jobs, and help to level up the UK.
City Innovation Partnerships
In this proposition to UK government, Universities and regional leaders call for the establishment of City Innovation Partnerships and for cities and universities to be granted more flexibility to coordinate funding with an explicit focus on levelling up and inclusive growth.
Cllr Judith Blake, Chair of Core Cities UK and Leader of Leeds City Council, said: "This is a very challenging time for both universities and our cities, but we must start to plan for a better future.
"As the UK continues to explore new global markets and opportunities post-Brexit, we also want to take advantage of our cities' and institutions' growing reputation as major hubs for innovation and research excellence.

"Our core cities and their universities each have distinct industrial and research strengths. They also have enormous potential to generate innovation-led economic growth to benefit the towns and communities in their wider regions. But we need government to work with us to realise that potential.

"In what I hope will be the start of a productive dialogue with government, this joint statement sets out how they can collaborate with local on-the-ground expertise to drive national post-COVID recovery, rebalance R&D investment, and level up the economy."
The 11 cities, which in addition to Belfast include Birmingham, Bristol, Manchester, and Leeds, already deliver 26 per cent of the UK economy and play host to 40 per cent of all UK university students.
As a key innovation driver in the Belfast region, Queen's is committed to working with local partners and institutions to deliver the greatest possible benefits for society and the economy. This pledge builds on the University's dedication to driving innovation through the Belfast Region City Deal.
Together with city and region stakeholders including Belfast City Council and five local partner councils – Antrim and Newtownabbey, Ards and North Down, Lisburn and Castlereagh, Mid and East Antrim and Newry, Mourne and Down – Queen's and Ulster University are leading on the development of five integrated Innovation projects.
Belfast Region City Deal
It is anticipated that the Belfast Region City Deal will deliver more than 20 projects that will help grow the Belfast region's sectoral strengths in life and health sciences, ICT, Digital and Creative industries, and Advanced Manufacturing. It will also seek to address key economic challenges for the region by increasing productivity, creating new jobs and driving inclusive growth.
The Core Cities declaration also emphasises that partnership working between cities and universities presents an opportunity to address not just the direct challenges of the pandemic, but to link this to the UK government's Levelling Up agenda and implement necessary changes to the way business and public services operate.