Queen's part of £33m funding boost to develop zero emission ferries
Researchers from Queen's are part of a £33 million UK Government innovation grant to develop zero emissions ferries in Belfast over the next four years.
Jun 26, 2020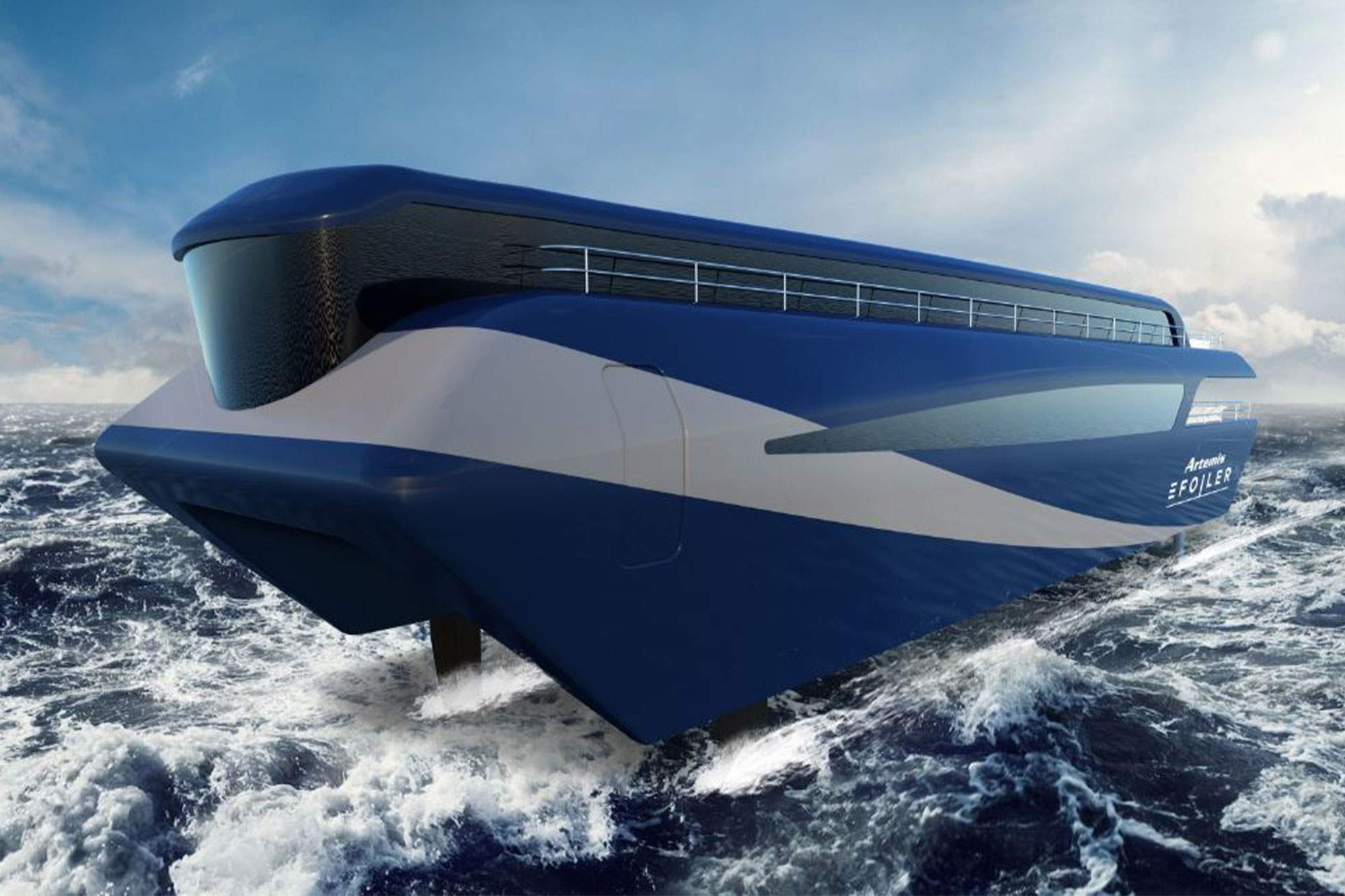 Professor Brian Falzon, Head of the School of Mechanical and Aerospace Engineering at Queen's, and Director of the Advanced Composites Research Group, will lead the work alongside Dr Iain Percy OBE, CEO Artemis Technologies and double Olympic sailing champion; and Jonathan Nicols, Systems Chief Engineer at Artemis Technologies.
Professor Falzon will use some of this funding to lead on the development of state-of-the-art computational modelling tools and advanced manufacturing technologies to help design the lightweight structure of these zero emissions carbon-fibre composite ferries.
Queen's Institute of Electronics, Communications and Information Technology (ECIT) will also work with Artemis on collision avoidance, cybersecurity and safety, to deliver an enhanced and more robust system for the complex operating environment of these vessels.
Artemis Technologies has created the Belfast Maritime Consortium, with members from industry, academia and public bodies including: Belfast Harbour, Bombardier Belfast, the Northern Ireland Advanced Composites Engineering (NIACE) Centre and Queen's, to revolutionise the future of maritime transport.
Talking about the project, Professor Falzon said: "I am thrilled to be part of this exciting project which will provide my research group the opportunity to exploit some of our research and innovation to help Artemis deliver a revolution in maritime transportation."
The funding is part of the UK Research and Innovation (UKRI) Strength in Places Fund, a competitive funding scheme that takes a place-based approach to research and innovation funding, to support significant local economic growth.
Iain Percy OBE of Artemis Technologies said: "When we launched Artemis Technologies, we decided to base ourselves in Belfast because of the incredible aerospace and composite engineering talent available. Belfast's local expertise coupled with the city's rich shipbuilding heritage, and our own America's Cup yacht design experience, will ensure Belfast is the global lead in zero emissions maritime technology.
"For years, we've been designing low energy, high performance solutions for some of the fastest yachts on the planet, and we will now utilise that knowledge, and along with our partners, apply it to build the world's most environmentally friendly high-speed ferries, capable of carrying up to 350 passengers.
"This investment from the UKRI Strength in Places Fund is a major endorsement of what we are trying to achieve, which we strongly believe will see Northern Ireland at the centre of the revolution in water transport."
The project will complement the Belfast Regional City Deal (BRCD), a £1 billion investment package for Northern Ireland, providing funding for capital infrastructure within the Belfast region. It has five development objectives: infrastructure, innovation, digital, skills for inclusion and skills for growth.
Queen's has a pivotal role in the delivery of the BRCD. It is committed to building upon the BRCD objectives through new research and training opportunities for a rapidly changing society, and in so doing to prepare a new generation of citizens for the challenges ahead.