The Universities' response to Covid-19 through the City Deal projects
Both Ulster University and Queen's University, Belfast are actively supporting the fight against coronavirus on many fronts, making a real impact both at a global scientific level, delivering excellent teaching through our virtual learning environments and supporting one another at a local, human and practical level.
Jul 30, 2020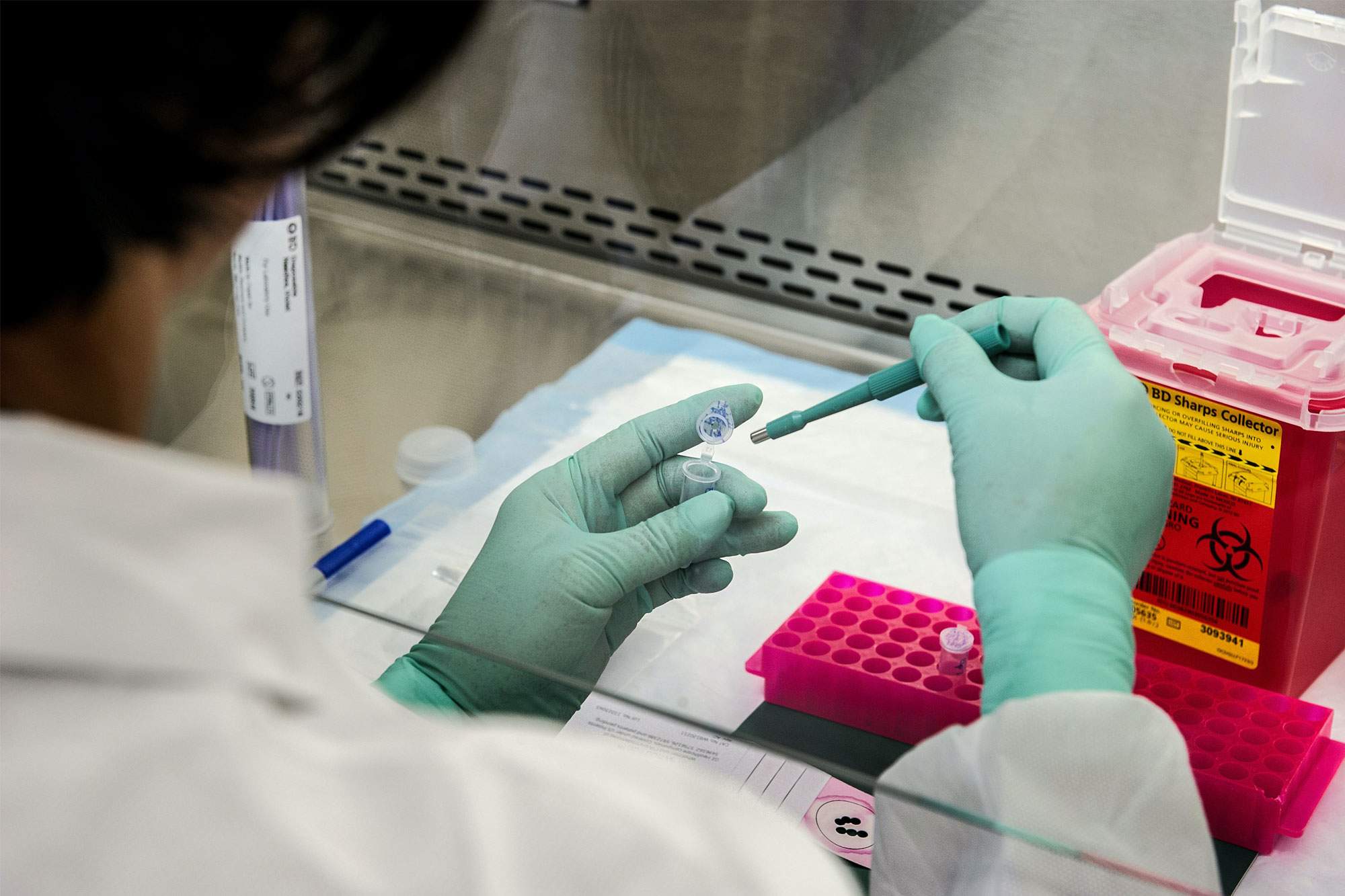 The BRCD Innovation projects have tangible connections to both the immediate and longer-term challenges presented by the COVID-19 pandemic. Project teams from both Universities continue to play critical roles in managing our way through the pandemic and shaping the future into which we will emerge.
Some examples include:
Research and Innovation to help prevent the spread
Ulster University researchers are using cutting edge technology to scale up diagnostic testing for Covid-19 to support the NHS and key workers.
To address the need for personal protective equipment Ulster University pivoted the use of our 3D modelling technology to design, fabricate and supply front line and healthcare workers fighting Covid-19 with PPE.
Queen's University's Institute for Research Excellence in Advanced Clinical Healthcare (iREACH) is involved in the response to the pandemic in a clinical trial to find alternatives to ventilators for patients who are critically ill with Covd-19.
Ulster University's data analysts, scientists and economists are collating, analysing and displaying Covid-19 modelling data to help government and industry predict the course and impact of the virus.
Ulster University are collaborating on a project to develop mathematical models that better understand the transmission dynamics of Covid-19.
Queen's University's Institute for Research Excellence in Advanced Clinical Healthcare (iREACH) is leading a clinical trial to test a novel cell therapy approach whereby cells derived from human tissues are being used to treat lung injury in patients with ARDS caused by Covid19.
Supporting the Government and NHS
Queen's University has partnered with 5 other Universities including Queen Mary University of London and King's College London in this study which will run for up to five years. The study will create a platform to fast-track future trials of preventative treatments, such as dietary supplements, to see if they help to protect against COVID-19
Ulster University Professors Tara Moore and Jim McLaughlin have been appointed as key UK government advisers to help develop a Covid-19 antibody test, via local company CIGA Healthcare.
Queen's University secured funding to support a rapid testing trial. Rapid diagnosis and reporting of results is the key to containing the COVID 19 disease and this test can play an important role in its diagnosis and control.
Queen's University is working with Fusion Antibodies (specialists in pre-clinical antibody discovery, engineering and supply) as part of The Northern Ireland Coronavirus Antibody Development Alliance ("NICADA"). NICADA has been established to seek new therapeutic and diagnostic approaches to help in the global fight against the coronavirus pandemic.
Ulster University's Professor Jim McLaughlin has been appointed to the StopCovid-19 Expert Group to validate a viable Covid-19 Tracking app for Northern Ireland.
Exploring the Impact on Society
In a demonstration of the work that Ulster University's Cognitive Analytics Research Lab (CARL), a website tracker for Northern Ireland has been developed using data from the Department of Health, the Health Surveillance Protection Centre, John Hopkins University, Google, and Apple.
Ulster University is home to a number of world-leading experts covering the fields of personalised medicine, digital health, biomedical sciences, psychology and more
For more information on these and other ground-breaking projects both universities and leading in fighting COVID-19, please visit:
https://www.ulster.ac.uk/coronavirus/research
http://www.qub.ac.uk/coronavirus/